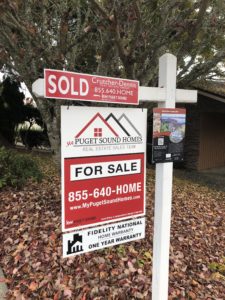 "Inside everyone is a great shout of joy waiting to be born" David Whyte
With just days left of 2018, I dug out the list of intentions that I wrote in January to see how the year stacked up.  Being a planner and list maker, I look forward to this year-end ritual of checking off each entry that I've accomplished over the year. I try not to dig out the list right after I write it ( well, not more than two or three times anyway), because that would be like digging up daffodil bulbs after planting them to see if they are growing yet. Not recommended by master gardeners or intention makers!
It felt like a rough year in many ways. Yet surprisingly, only one intention was left unchecked … and no, I can't tell you what it was.  It's like a birthday wish: if you tell, it will never come true and I still have a few days, right?  With a great deal of enthusiasm I was able to check off selling our house, finally! (I gave birth faster!);  selling or giving away more than half of our furniture and household items; moving Mom into a new Alzheimer's facility;  moving to a fun, waterfront apartment in Tacoma; finding a doggie day care for Wilma that she loves;  going to Paris with our boys for a week; leading a yoga retreat to the Galapagos Islands; walking more and eating less. I checked off that last entry while I was eating a yummy chocolate-filled hippo cookie from World Market so I  may have to void that one but it was worth it.
Looking around at our little apartment, I have a feeling of being so much lighter and freer now. We no longer need a gardener, window washer or handy man. When something breaks, we call the apartment maintenance guy who quickly takes care of whatever is broken. Every day is trash day and involves me dropping a small bag down a chute at the end of the hall instead of pushing  heavy bins of garbage, recycling and yard waste to the street. Cleaning the apartment takes 45 minutes instead of all day. We can walk to downtown Tacoma in five minutes, or stroll along the waterfront looking at the boats and remind ourselves that we do not want to own one of those either!
When I tell someone we've downsized and moved to an apartment, I inevitably get the question, "when are you going to buy another house?" I usually get a blank stare or look of incredulity when I say we are happy renting an apartment and have no plans to buy anything ever again. In some circles, it may be considered un-American and we are now likely at the top of some FBI watch list  but I love not paying a mortgage, homeowner's association fees, home insurance and property taxes.
Finding a wonderful new place for Mom has been another huge relief. I did not want to compromise her level of care or the comfort of her surroundings but I needed to find a place that took Medicaid. When Mom had just enough money left to pay for two more months of memory care, I found a fabulous place in Gig Harbor that would accept her and started the process of applying for aid. Her caregivers at Olympic Alzheimer's Residence are creative and sweet and full of patience with all of the residents. They paint Mom's nails with sparkly pink and blue nail polish and fix her hair.  She's traded in her walker for a wheelchair and spends more time talking to the angels than to me but she is safe, calm and still smiling from time to time.
She recently whispered to me that it was getting crowded. I didn't see anyone around at the time so I asked her what she meant. She pointed to the floor and explained about "all the people" that were there. Moments later, one must have surprised her because she laughed out loud and said, "Peek-a-boo!"  I'm comforted to think that her angel posse is gathering at her feet  to keep her entertained and to ease her transition to the next stage.
While she has forgotten so much, I listened to Mom softly sing Silent Night last week while a guest played the piano in the "family" room at her place. Christmas carols seem to be one of the last things forgotten on this path because most of the other residents were all singing along as well. In spite of the music being very off-key, their singing was more heart-warming than All the Whos in Who-ville  singing together at the end of The Grinch movie.
Our boys are home from college and piled up on our tiny doll-house-sized couch trying to play  video games while our puppy Wilma crawls all over them, ecstatic about her buddies being back. There's no escaping the beeps and whistles of the video games in this apartment or the boy's smack talk while they try to defeat each other; nor can I completely ignore the mess that comes with welcoming two more adults into our tiny space… but for once I welcome it. I used to feel like they weren't really home when they would hang out in their bedrooms or the family room in our too-big house. I'd have to wait until dinner time to catch up with them. Now I can bake Snicker-doodles in the kitchen while they whoop it up in the living room and we are all in one room.
I'm not delusional…I know I'd eventually feel crazy with the lack of privacy if we lived in tight quarters with our man-cubs year round.  Just two weeks in though, I feel "a great shout of joy" bubbling up inside me once again. Time to write a new list for 2019!