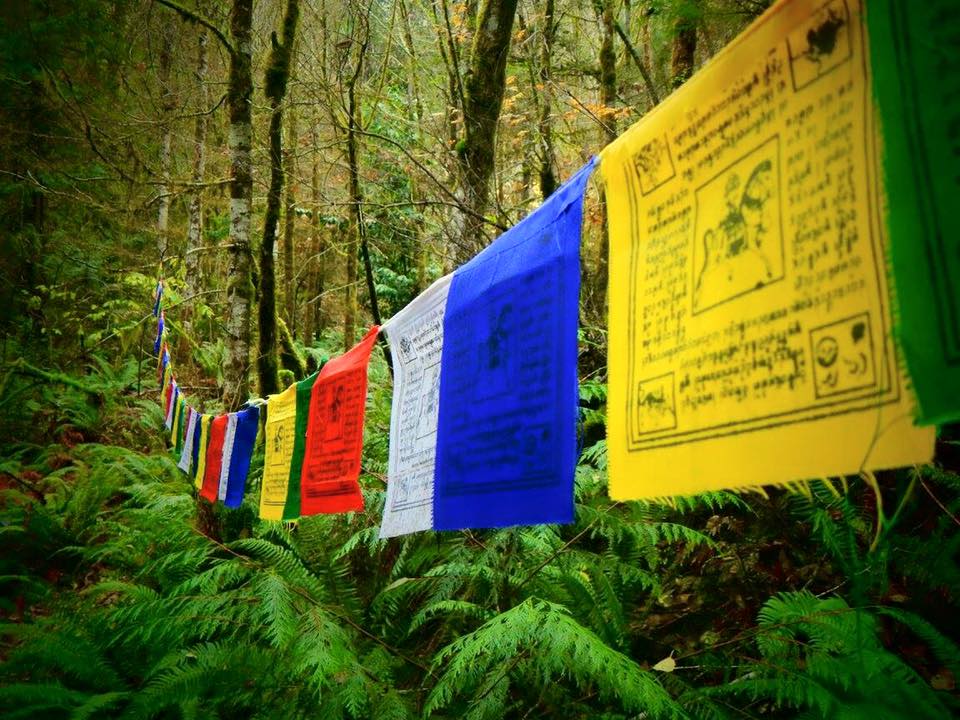 Ever wonder what to say or do when someone dies? I've struggled in the past to share the right sentiment; to know how to support a friend who was grieving. What should I say or do to help?
When I lost a baby in utero many years ago, the most profound comfort came from a friend who sent a beautiful card and simply wrote inside, "I'm so sorry."
More recently after Mom died, I received a care package from Chicago, from one of Mom's friends named Hsin, who I'd never met. Inside were photos of the trip to China that they took together in 2005 ( Mom's last big trip) and a box of freshly baked chocolate chip cookies. Hsin included a note saying that my mom had taught her how to bake chocolate chip cookies years ago and that she had used Mom's recipe ever since. I was so surprised and deeply touched and of course had to sample one. Who am I kidding? I ate two or three immediately. I don't think a chocolate chip cookie ever tasted so good. I honestly didn't even remember my Mom ever making chocolate chip cookies; she was better known for her brownies. Hsin gifted me with a piece of my Mom that I didn't know, with every delicious bite of cookie.
Another friend of my Mom's, Sue, was a frequent visitor to our house when I was in high school. She sent me a long, hand written letter recounting stories about their adventures together… funny stories my Mom had never shared with me, or that I had forgotten, like the time they had to take turns wearing a hot, stinky, gorilla suit for a Halloween House fundraiser. She wrote that she tries to live by one of Mom's favorite mantras, "The older you get, the more important it is not to act your age." Sue still has the pottery pie plate Mom gave her with an apple pie in it for Christmas one year. She promised she would make one soon and eat it for breakfast just like my Mom loved to do.
A sweet card also arrived from her friend, Tak, who lives in Florida now. He sent her flowers for her birthday and Christmas every year after she moved in with us; called her regularly; and even came for a visit one year. I often wondered if they had been more than friends but she would just smile mysteriously when I'd ask her. He said he remembered how she would take her kayak off the roof of her car by herself and then navigate through the canals and rivers with such ease. He remembered her as quite the outdoor type. He also reminisced about the annual sauerkraut, pork and mashed potato party she would host on New Year's Day with her circle of friends, adding that "lots of joviality was had by all!"
All of these friends gave me back parts of my Mom that have been lost for a long time. It was so easy for me to get caught up in what she couldn't do in the last few years, that I'd forgotten who she had really been. Instead of my memory of her fading, I feel like I've been given a full color photo of her that I hadn't seen for years, like Dorothy stepping out of black and white and into the Technicolor of the Emerald City in the Wizard of Oz. Mom seems so whole in my mind again that for a moment today, I thought of calling her on the phone to tell her about my day. I caught myself and laughed, not sad that she was gone, but actually so appreciative of her friends for giving her back to me.
I've received so many wonderful cards and gorgeous flowers, each from someone who treasured my Mom. I also got the sweetest, juiciest, most delicious canned peaches, from my friend Janice: literally sunshine in a Mason jar. I hope no one else has to die for me to get another jar of those!
The most surprising gift though was a giant Costco bag of steak strips! Nothing says "I'm sorry for your loss" like beef jerky … especially for a vegetarian. It gave me a full belly laugh for days, so I couldn't be more grateful. Rocky and my dog, Wilma, are enjoying those snacks.
The Tibetans believe that prayers of peace, compassion and love fly on the wind to wherever they are needed. We've scattered Mom's ashes and decorated the same creek side spot with the flower petals from her bouquets. Now her stories are blowing back to me like prayers from her friends all over the country. I feel loved and whole.