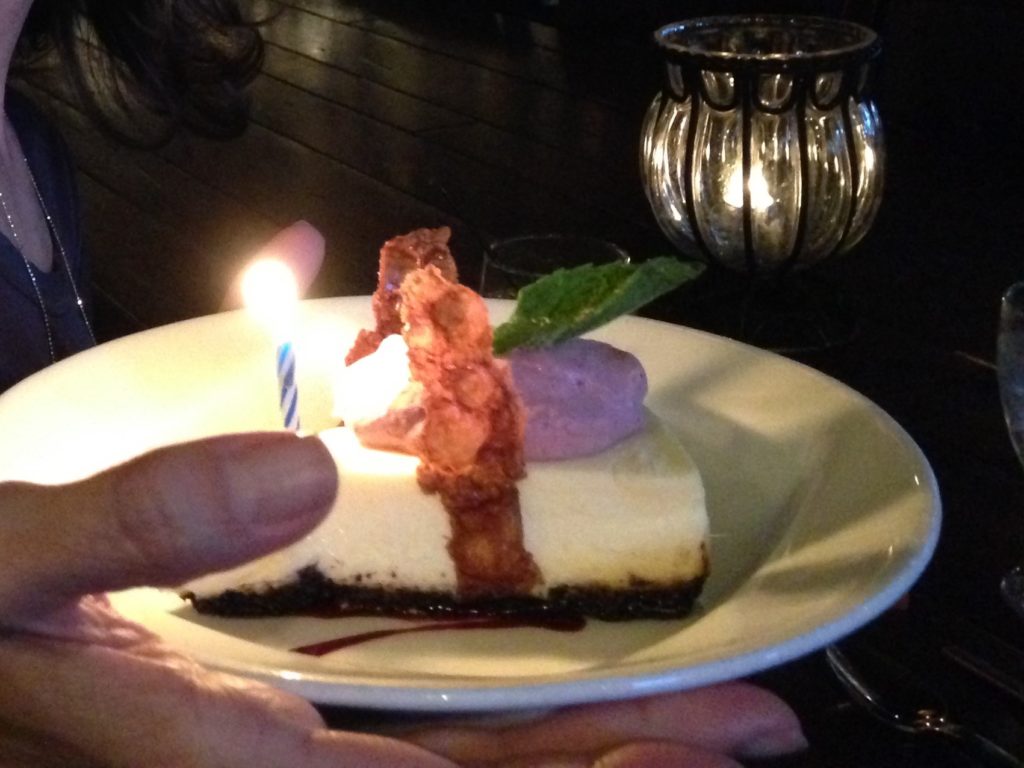 When I walked into Mom's Alzheimer's facility today, the room was decorated with balloons and streamers and flowers. Mama was sitting in the middle of the room, wearing one of her new outfits from Christmas and looking wonderful. Her hair was combed and she smiled as though she had been waiting for me to arrive. I would not have been more shocked if she had jumped up and yelled "Surprise!"
You see, last week we thought she had begun "the final journey." She had slept most of the week, waking only for minutes every day to sip some water or eat a bite of pudding. Maybe she heard that Ernie, one of the other residents, was turning 88 today and there might be cake at lunchtime. She's never been one to turn down a piece of cake so I guess she decided to stay awhile longer. She was chatty, happy and totally awake.
Mama seemed more excited than Ernie, who had not noticed the decorations going up around him while he snoozed in his chair. It's not difficult to throw a surprise party at an Alzheimer's facility, in case you were wondering. Even Ernie's wife, who was visiting him for the day had not noticed what was happening in the dining room right behind her.
While Mama was waiting for cake and Ernie was waiting to turn 88, Joanne played her final note, surrounded by her family. She was a concert pianist who had studied at the prestigious Royal Conservatory of Music in Canada and later worked as a teacher there.
Joanne had a place at the same table as Mama, so I shared many meals with her. She hadn't performed on a Steinway in many years, but her beautiful long piano fingers looked for keys to play all day long. She made me smile as she played concerts in her mashed potatoes and gravy, smearing them over the table as she moved up and down all seven octaves. The caregivers knew she was performing beautiful music that we couldn't hear and treated her with the same respect they would give any musician, but clean up always took a little longer. Joann was enamored with the late Glenn Gould, a famous Canadian pianist, and would listed to his music while waving her arms around like a conductor. When she took her final bow today, the care team teared up and hugged each other tightly for a few minutes before returning to the party prep for dear Ernie.
After Joanne's family left, two of the caregivers gathered to bathe Joanne one final time. They brushed her hair and dressed her for her final concert. Such a loving ritual and fitting tribute for a woman they had taken care of for more than four years. She was clearly family to them.
Somehow it didn't seem out of place to have balloons and streamers and cake when Joanne left us. It actually might have been the perfect going away party that she would have wanted. I'm positive that Joanne and Mama and Ernie never wanted to finish their days on this earth so completely dependent on others for their every need. As difficult as it is to say the final good-bye, Joanne is free now and no longer confined to a wheelchair; unable to speak; needing to be fed, bathed and clothed by others. I bet the angels put down their harps when she arrived and gave her a seat at the Grand Piano.
As for Mama, she continues to surprise me every day. We're not planning her going away party anytime soon, but when it happens you can be sure…there will be cake, in her honor!